i wanted to add the original ben 10 but they would have to do a kingdom hearts 5 years in the future so i decided to do a Ben 10 Alien Force world
Bellwood

[[Image:

|{{{Image size}}}px]]

Origin

Ben 10 Alien Force

Partner

Ben Tennyson

Main Antagonist

Vilgax
Story
After five years of fighting 10 worlds greatest heroes and taking their powers; 1 being Terra. Vilgax thinks he's ready to fight ben 10 his arch enemy. After ben finds out he hacks the omni-trix but fails and in the process 4 of his alien heroes escaped the omni-trix and kevin got turned into a monster(again). Gexini is trying to keep Sora from finding the forms but only delayed him once. melaficent ives veilgax the ability to control the heartless.
Sora's Story
sora and ben first meet by attacking each other sora thoutht he was a heartless and sora fight ben and sora help ben to get aliens back on the ulitmatrix and stop vigax cortaling the heartless
Riku's Story
riku meet ben and he saw all his alien gone out of the ulitmatrix so he help to fight aliens from bens ulitmatrix and to stop vigax contraling heartless and riku got d link of ben tennyson
Setting
The story takes place in Bellwood ben's home town. at the time that season 3 started.
kingdom hearts powerful warrior
ben gwen and kevin in this they team up with sora friends from the other world to do a keyblade war and detroy all the unvesed and heartless and nobody and dream eater and detroy master xenort and ymx and pete and mifcant and vantis and xemmnas and ansem - riku repica and braig
Characters
Ben Tennyson (Omnitrix in Normal place and Ultimatrix in Innerplace)
Bosses
Escaped Goop (vim & vigor)
Escaped Hedgehog (vim & vigor)
Escaped Chromastone (shrouding dark cloud)
Escaped Spider-Monkey (disire for all that is Lost)
Gexini (-8) (13th Delimma)
Gallery


SORA AND BEN AS HUMGASOR AND GOOFY VS TERRA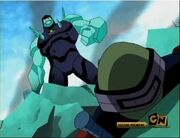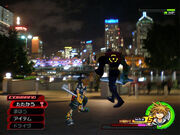 Ad blocker interference detected!
Wikia is a free-to-use site that makes money from advertising. We have a modified experience for viewers using ad blockers

Wikia is not accessible if you've made further modifications. Remove the custom ad blocker rule(s) and the page will load as expected.