The Land of the Archeologists is a world Based off the Indiana Jones Series. as It Seen in
Kingdom Hearts: Adventures of Krystal
. This is one of the worlds where you not only fight Heartless, but also German Nazis.
World Cast
Main Heroes
Indiana Jones
Dr. Marcus Brody
Sallah
1st Visit
Marion Ravenwood
Rene Belloq
Colonel Dietrich
Arnold Toht
Maj. Gobler
Simon Katanga
Mohan
Regan
Giant Sherpa
Ratty Nepalese
Mean Mongolian
Big German Mechanic
2nd Visit
Walter Donovan
Elsa Schneider
Professor Henry Jones
Colonel Ernst Vogel
The Templar Guardian
Kazim
Story Role
Narration:Archeology is more than just about treasure. It is about the challenges of life. That was proven by the adventurous doctor, Henry Walton Jones or Indiana Jones. In Ancient times, the Ark of the Covenant was said to carry Moses's Ten Commandments. In 980 BC, King Shishak took the ark to the Well of Souls in Tanis to keep it away from Amun-Ra. 1936, Col. Musgrove and Maj. Eaton intercepted a communique to Berlin from Cairo about the ark. Krystal and Indy are about to undertake one of the most dangerous expeditions in Africa: the excavation of the Covenant's Ark.
World Music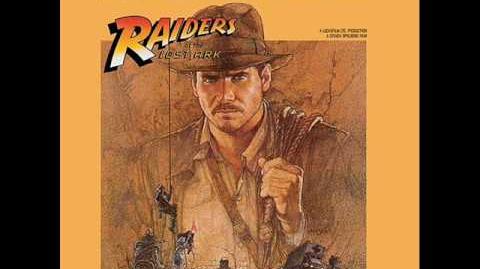 Boss Theme
Arnold Toht - Followers of Darkness -The First- (1st fight against Toht)
Big German Mechanic - Airplane Fight
Gobler's car - Moritsune
Arnold Toht - Danemon Ban's Theme (2nd fight against Toht)
Col. Herman Dietrich - Last Stand
Rene Belloq - Life or Death
Kazim - Escape From Venice
Nazi Motorcycle Endurance - Duelists
Luftwaffe Plane - Backwater
Col. Ernst Vogel - Belly of the Steel Beast
Walter Donovan - Castlevania Reincarnation
Heartless Walter Donovan - Nowakitatu
Ad blocker interference detected!
Wikia is a free-to-use site that makes money from advertising. We have a modified experience for viewers using ad blockers

Wikia is not accessible if you've made further modifications. Remove the custom ad blocker rule(s) and the page will load as expected.